How Video Won the Digital Content Battle
Content is still King, but video is The King of content.
When was the last time you watched a video, today? According to statistics, it's highly likely that you've been hit with video content during your online journey over the past 24 hours.
According to a survey, the average person watches 1.5 hours of video each day.
Video has gone above and beyond the traditional medium of televisions with 45% of people watching more than an hour of Facebook or YouTube videos a week, and HubSpot reporting that in 2018, 78% of people watch online videos every week, and 55% view online videos every day. 
Is it the rise of video an upward path or a fading trend?

This digital marketing trend started to strongly hit marketeers around 2015; but as the majority of trends we've been witnessing have come and gone creating a huge buzz at first then fading away as soon as we catch up to them, we have learned to question them. However, when a trend comes along and withstands the test of time, not only is it here to stay but it will grow exponentially and, moreover, it will be a game changer.
According to CISCO,  it is expected that by 2020, online videos will make up more than 80% of all consumer internet traffic (currently consumers spend ⅓ of their time online watching videos), and by 2021 every second, a million minutes, or almost 17,000 hours of video content will cross the global IP network.
But how did video rise to be at the epicentre of any digital content based strategy?
The truth of the matter is that video has been lurking in the marketing field for quite some time now, but with ever faster technological advancements and the digital era taking the lead on how we communicate, video was pushed to the top as a creative, straight-forward and engaging medium.
Video has been used in advertising for over 75 years, where the first one can be traced back to July 1941, at a baseball game billboard in New York, where a shaky, 10-second spot for Bulova, a watch and jewelry company, will set the bar for marketers around the globe in the years to come.
In 1981, MTV appeared and music video budgets hit the sky. Music had made video mainstream and popular, leading the way to a new form of video marketing. Suddenly creativity was thrown into the mix through expression, music, and experimentation, and creative marketing made its first appearance.
Soon after, in 1984, Apple dived head on into this new video marketing approach and, being an innovator at heart, decided to add a new crucial ingredient to this fresh creative recipe for video advertising: storytelling. With an impactful message and the power of cinematography, Apple made advertising history through it Super Bowl commercial introducing the Macintosh Computer, and revolutionized video ad commercials by turning them into an art form.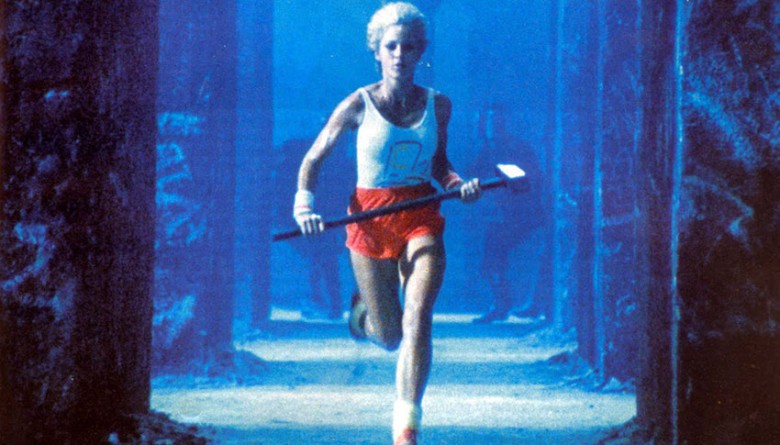 As the first glimpses of the digital age hit the world in the 90s, the internet was introduced to the public and information started spreading out like wildfire; a new form of communication was born, it was taking over the main stage fast, and video was catching up. When YouTube was born in 2005, brands like Nike rushed at the opportunity to take advantage of this new platform connecting with millions of viewers around the globe.
During that same period, the upsurge of social media closed the deal. Seeing as the various communication channels that represent the Internet function as a bottom up system, users have ever since been dictating the rules of content through measurable data, more than ever before.
In a data-driven world, the numbers speak for themselves. The statistics are in and they have crowned video content as a key element to be included in any successful digital strategy.
Here's why you should use video at the heart of your strategy:
​
As Georg Franck suggested in a 1998 essay entitled "The Economy of Attention", attention has become a kind of currency.
Today, as your audience is overwhelmed with information, they will not spare time and effort for your promotion. Want to reach out to them? You need to play by their rules, and the rules dictate that you have about 5 seconds to grab their attention and them make the most of it.
Here's the key factor you need to understand the gist of it. A study in 2015 suggested that in the early 2000s the average attention span was said to drop from 12 minutes, to 5 mins, to 12 seconds and then shrinking to a whooping 8 seconds today. Regardless if the study is valid or not, brands and advertisers reacted to it by creating shorter and more digestible content, and the users embraced it. This is because in contrast to the pre-digital era, we now deal with multiple stimuli simultaneously instead of a single, primary stimulus. We need to concentrate our attention to constantly balancing various activities.
The silver lining about all of the above is that shrinking attention spans do not necessarily mean lack of attention or focus at all; on the contrary, if you manage to grasp your audience's attention during that few seconds window, they are highly likely to give you their full focus.
Advertisers are hence expected to deliver all they got in less than 7 seconds, and then bring it up a notch - and that's where video comes in to save the day. According to HubSpot, 55% of people pay close attention when consuming videos — more than all other types of content and 80% of customers remember a video they've watched in the last month.
Video is Smart, Shareable, Personal…
​
Social Media platforms have definitely changed the way we consume content. We've established that both platforms and content creators are now faced with the same challenge; delivering rich, fast, and beautiful, attention-grabbing information. As advertisers create, platforms accommodate, and always according to what the users want.
Online, attention is cyclical – content goes viral when fueled by social response. The more a particular piece of content is noticed, the more people will in turn notice it. If the algorithms has identified that people engage with your content, it will push it further.
So in other words, social media needs smart, shareable and personalized content to make it go viral. Video captures storytelling through image, motion, sound and word, compressing information into a package that speaks to our senses, connects and engages the viewer.
Now that brands are creating multiple videos instead of one large hero spot, they have the flexibility to use them along different points of the customer journey, this is where videos on-the-go come into the picture. We are now living in a multiscreen world, where we no longer "go online" but we rather "live online", as the mobile revolution has smoothly merged our online/offline experiences throughout our daily lives.
Video content is ideal for consumption on all devices not just computers, expanding its reach as it fits perfectly on a large screen down to your tablet or mobile phone.
In conclusion, the rise of video in marketing isn't something sudden, but it is definitely growing faster by the minute. Where video was traditionally used mainly for brand awareness, it is now created to specifically target the consumer path at different stages throughout the journey. The advanced analytics and targeting offered by platforms such as Google Ads, Facebook and Instagram we are enabled - if not encouraged - to create videos that are even more specific, targeted and personalised.
Video as a medium, be it animation, cinemagraph, or filmed footage can easily be perceived as  the most user-friendly and consumer-focused content out there.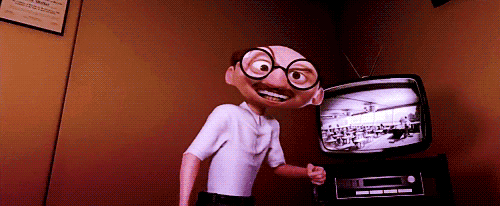 Quote & Meeting Requests
If you wish to schedule a meeting with one of our producers or to request a quote for a custom animation, please follow this link.
---