Types of Animation - Part II
If you haven't read our Types of Animation-Part I post, you can do so here, to discover the rest of the animation types we have explored.
In this second segment, we shall look into the more multidimensional types of animation.
3D Animation
Often called CGI or CG (computer-generated) animation, 3D animation is the baby of animated videos and considered by many as the present and future of animation. Nowadays, 3D animation is the norm; from feature-length hits like Disney's "Moana", to children's TV series such as the "How to Train Your Dragon" spin-off animations, as well as being extensively used in film for visual effects and compositing, and let's not forget video games.
Whilst 3D animation must abide by the same principles of animation as 2D animation, it comes with a very different skillset. In comparison, 3D animation is more akin to stop-motion puppet animation than the hand-drawn artistry used in traditional and 2D animated videos.
Due to 3D animated videos dealing with a puppet-like character within a 3D environment, 3D animators must keep in mind that every part of the 3D model needs to be animated. In 2D animations, any part of a character or object that isn't in view is not drawn and therefore does not exist. On the other hand, in 3D animated videos every part of the character or object exists at all times, even when not in shot, and must therefore be animated to some degree.
Whilst 3D animated videos can portray highly realistic movement created from scratch by an animator, technological advancements mean that motion capture has become a great tool for creating highly realistic animated videos and games. This method involves an live actor whose movements, speech, and expressions are tracked by a camera and computer programme. This data is then conveyed onto the 3D model and refined by an animator. Motion capture has famously been used for animated character such as Gollum in "The Lord of the Rings" films, as well as in the video game "Hellblade: Senua's Sacrifice".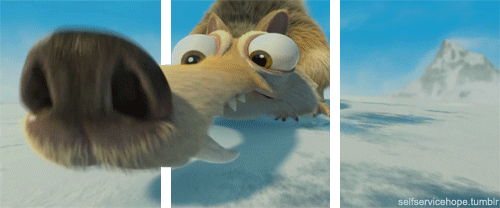 Motion Graphics
Motion graphics may not be something that comes to mind when thinking of animated video as it is a very different category in that it isn't character or story-driven. Instead, motion graphics deals with the animation of text, images and video clips, often to overlay onto other footage. It is very popular in the world of advertising, explainer videos and educational videos and can also be used to animate logos and opening and closing titles for film and TV series.
Although motion graphics doesn't require the animator to be knowledgeable in the principles of animation, they still need to have a sharp eye for aesthetics and good knowledge of timing, composition and motion. At Zedem Media, our skilled motion graphics designers masterfully manipulate and animate text and elements to clearly illustrate the messages of our motion graphics based explainer videos. Check out this motion graphics animation video we did for the National Betting Authority-PIN Campaign, asking 'What's the Big idea?'
Stop Motion Animation
Stop motion animation is a hybrid, combining the principles of live-action filmmaking with those of traditional animation. There are a number of styles of stop-motion animated videos, including claymation, puppet animation, cut-out animation, silhouette animation, and pixilation. Originally, stop-motion animation was used instead of 3D animation when creating special effects for live-action video production. However, there are many films, such as "Kubo and the Two Strings" by Laika, "The Corpse Bride", directed by Tim Burton and Mike Johnson, as well as TV series such as "Shaun the Sheep" by Aardman Animations, that exclusively use stop-motion animation.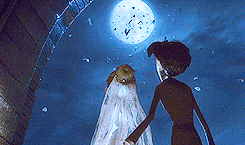 Claymation is one of the most predominant methods of creating stop-motion animated videos. As the name suggests, this method uses models made out of materials such as clay, plasticine, and Playdoh that are easy to manipulate into poses for the animation. More advanced claymation uses metal armatures (skeletons) under the clay to create sturdier, more controllable rigs. Aardman Animations are famous for their claymation animated videos, including the series "Wallace and Gromit", and "Chicken Run", which remains the highest-grossing stop-motion animated film.
Similar to claymation, puppet animation uses moveable models built around armatures. These puppets are made from sturdier materials such as foam latex, cloth, and synthetic hair. The faces of these puppets are usually interchangeable, depending on the required mouth-shape or expression, or the faces are controlled within the rig, such as having pegs to slot into the eyes to move them around. A great example of this is Laika's "ParaNorman" whose latex puppets made use of thousands of 3D-printed interchangeable faces.
Cut-out animation is created using characters cut out of construction paper or cardboard and positioned on a flat surface, with the animation being shot from above. Likely the most famous examples of this are the earliest episodes of "South Park". Silhouette animations are created in a similar fashion, however the characters are shot, as the name suggests, as silhouettes only. This type of animation production is one of the oldest methods and is not often used (in its traditional form) in modern animated videos. An example of a silhouette stop-motion animation is "The Adventures of Prince Achmed" (1926) - a German animated film by Lotte Reiniger and the oldest surviving animated feature-length film.
Finally, pixilation is a technique that uses live-action people and environments in a stop-motion fashion; still photographs are taken, frame-by-frame, whilst the scenes and people are gradually moved between poses. This technique has been used in many animated music videos.
So there we have it! A quick look at some of the techniques used to create animated video; hopefully you learned a little bit more about our passion here at Zedem Media.
Quote & Meeting Requests
If you wish to schedule a meeting with one of our producers or to request a quote for a custom animation, please follow this link.
---